Bristol
Great Places to Buy Property in Bristol
Bristol's rich history, great scenery and busy cultural scene are just some of the reasons it was voted Britain's best city to live in, in 2014. The city attracts both the young student and the older professional, offering a range of housing from the picturesque village cottage to the harbourside apartment and elegant Victorian terraced home.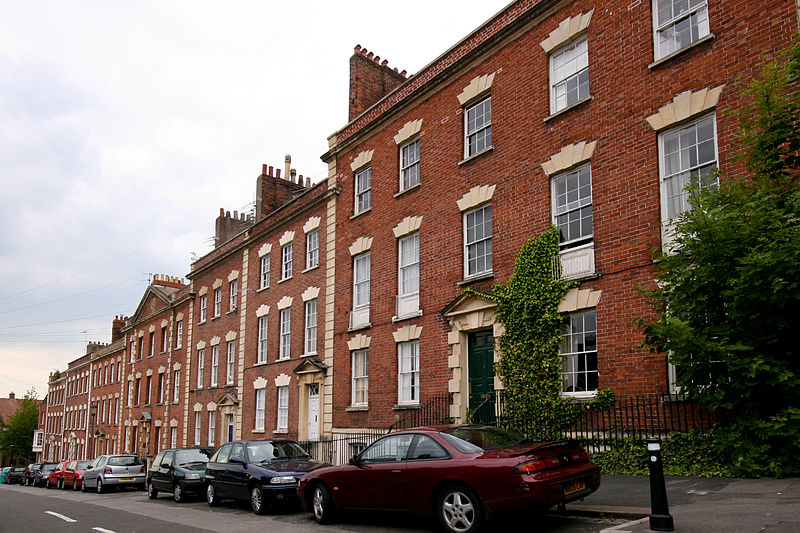 Buying Property in Clifton, Bristol
Situated just to the North West of the city, Clifton is one of the more affluent districts of Bristol – historically, where Bristol's rich moved to escape the pollution of the docks. The area boasts some of the city's main attractions, including Bristol Zoo, the Suspension Bridge, Durdham Downs and the regency Clifton Village.
Split into two parts, Clifton enjoys both the genteel hustle and bustle of the village and the more boisterous nightlife of Whiteladies Road. Here, rows of bars and restaurants make for a lively out for 24,000 of Bristol University's students but quieter spots can be found in easy walking distance.
The area of Bristol is also known for its excellent primary schools and private schools. Property here is a mix of historic Georgian terraces and Victorian villas with prices ranging from £165,000 for a 1 bedroom flat up to £700,000 for a 4+ bedroom home.
Buying Property in St Andrews, Bristol
Slotted between Montpelier and Bishopston and located beside one of the main roads into Bristol city centre, St Andrews is within an ideal distance for commuting. The focal point of the area is St Andrews Park – a large open green space that sees everything from children playing in the outdoor pool to students enjoying a BBQ in the summer. And Winter time is just as fun, with carol concerts and snow ball fights a regular scene on the greens.
Just a few minutes' walk from St Andrews is Gloucester Road with a mix of great bars, restaurants, independent shops and supermarkets. There's also a train station nearby which links with Temple Meads for easy access into Bristol centre.
Property ranges from large Victorian Villas with luscious gardens to modern terraced flats and in recent years, the area has grown in popularity, causing house prices to shoot up. The average price of a two bedroom house in St Andrews, Bristol is £250,000 with five bedroom homes costing £450,000+.
Buying Property in Bishopston, Bristol
Situated just opposite St Andrews, Bishopston is a popular suburb in Bristol which attracts both students and families. Property here is wide-ranging from 1 bedroom flats to 5 and 6 bedroom spacious family homes with sizeable gardens. The area is close to the buzz of Gloucester Road and within walking distance of Bristol City Centre.
Two of Bristol's most popular primary schools are found in Bishopston – St Bonaventure's and Bishop Road. Yet, recreational facilities such as pools and leisure facilities are sparse in the area, with travel necessary. A one bedroom flat in Bishopston, Bristol costs an average of £135,000 with five bedroom homes reaching £500,000.